Do you care about the tools you use?
Have you curated the perfect productivity stack or found the ideal development setup? Share it with the world! Share My Stack lets you curate and share your productivity and development stacks (and other stacks soon).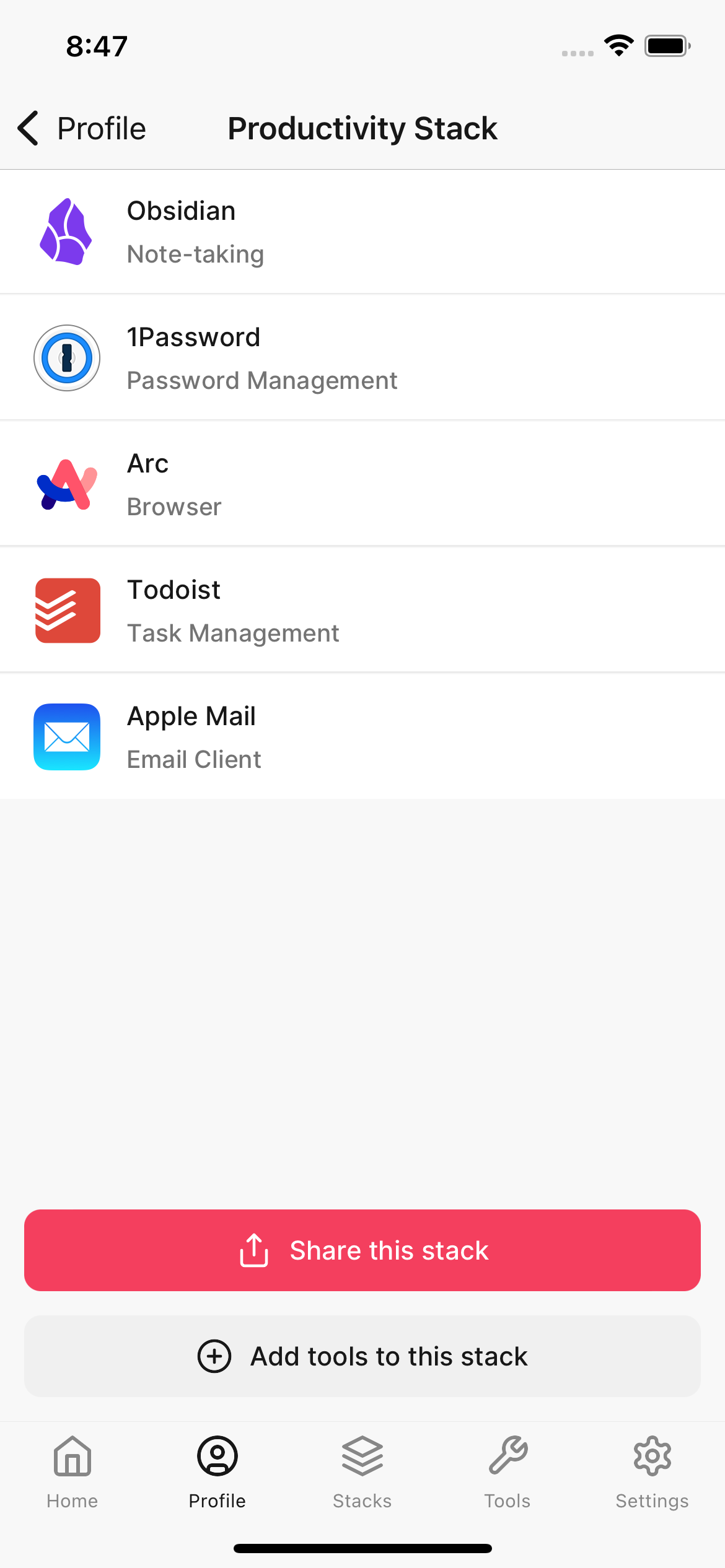 Curate your stack
Add tools to your stack by browsing through the available categories. Are you missing a category or a specific tool? Let us know through the app, we're constantly adding new stuff.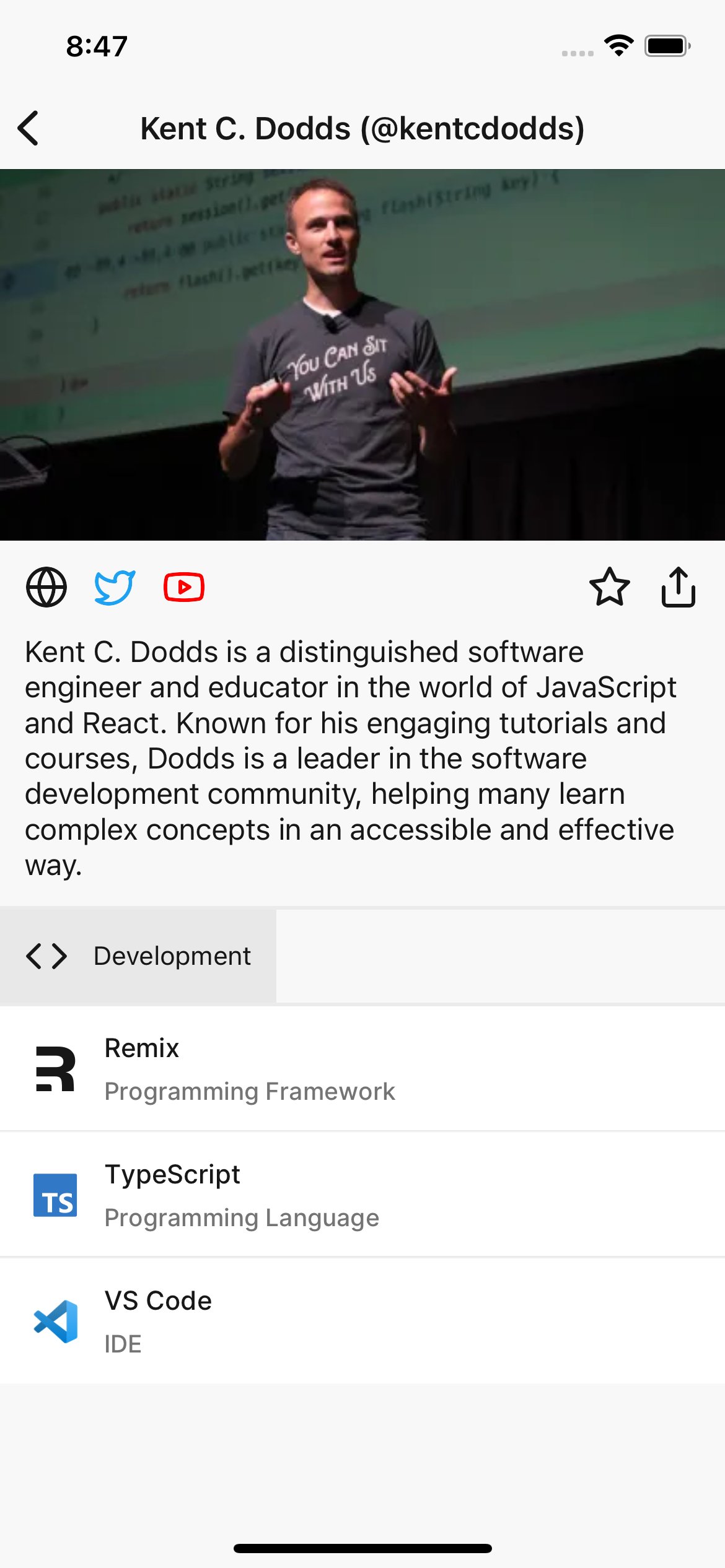 Explore what apps others are using
Take a peek at other people's stacks and get inspired to try out new tool. We even feature stacks of your favorite creators in the productivity and tech spaces.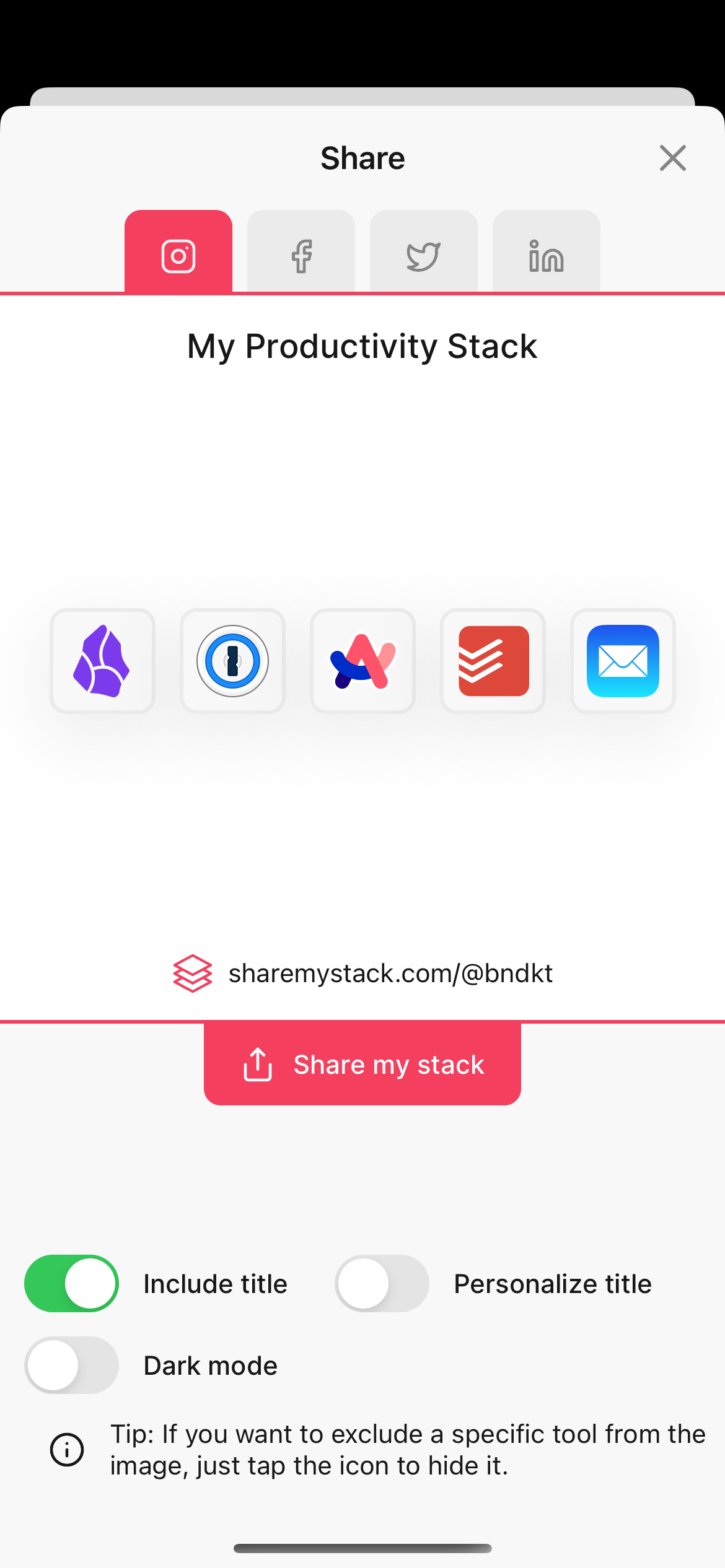 Share your stack with the world
Create beautiful images of your stack and share them on social media. We will add different templates for this over time.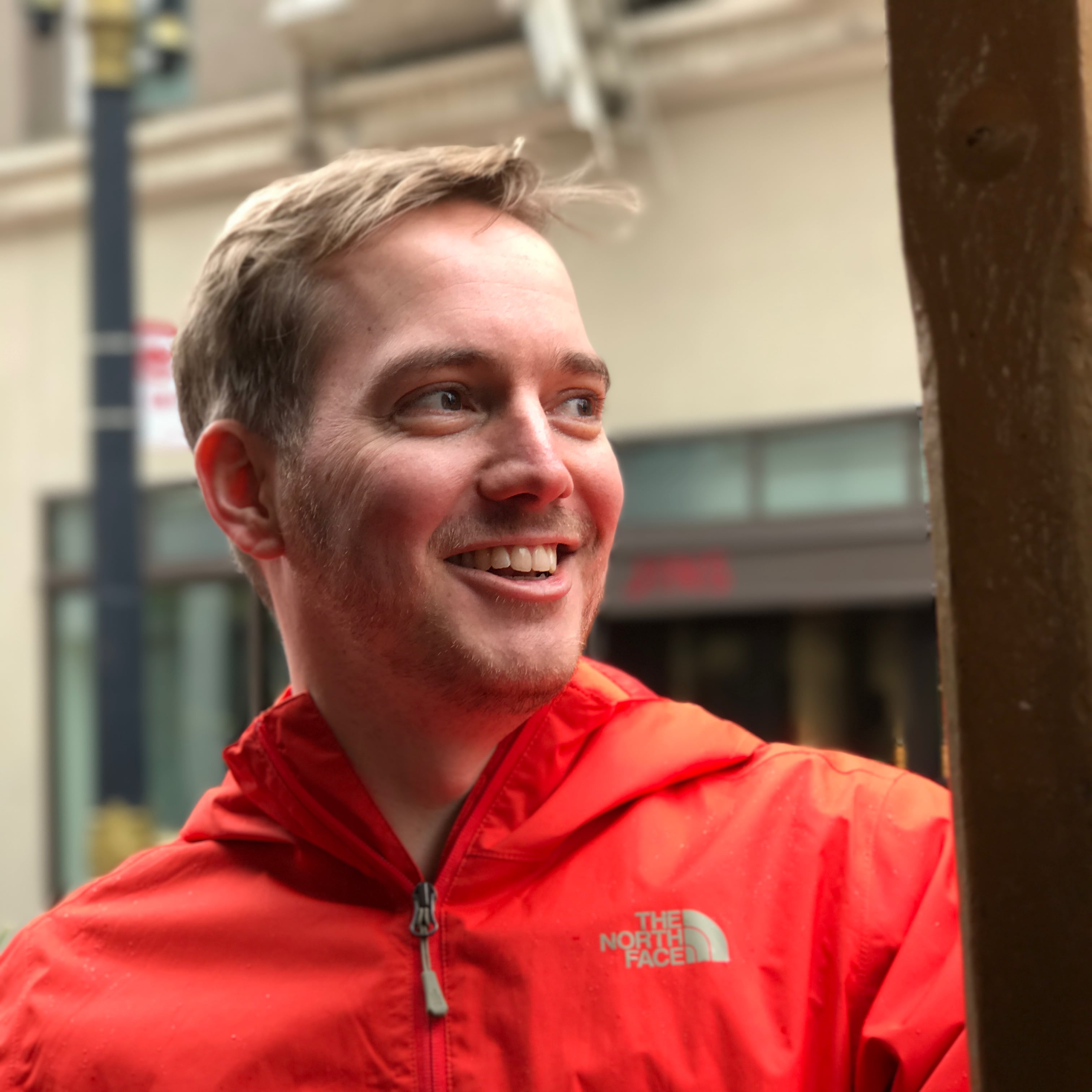 Frequently asked questions
If you have anything else you want to ask, reach out to me.
Is there a version for Android?

Right now, Share My Stack is available for iOS and macOS only. I'm considering to launch an Android version in the future. Feel free to voice your support on the roadmap.

What's coming next?

Share My Stack will launch on the App Store and Product Hunt on October 8. I'm sure there will be some bugs to fix that I did't catch during testing, so my first focus is stability and minor improvements. But I also have bigger features planned to add after the launch, starting with adding some statistics (e.g. popularity of tools, similarity of stacks) and more ways to share your stack (e.g. new templates for the generated images of stacks).

I'm missing my favorite tool, can I add it?

There is a suggestion button within the app. You can also suggest new categories and tools via the roadmap. Submissions are not automated because Share My Stack is meant to be a curation of the most used and loved tools on the market.

What is your "policy" for adding tools?

This is a difficult question for me. I want Share My Stack to be a curated source of the most used and most loved tools on the market. This means I don't want to overcrowd the categories with longs lists of very niche tools. The general approach should be to include the 20 % of tools that cover about 80 % of the users.

Is this app really free?

Share My Stack is totally free. It is a hobby project and not supposed to be a "startup." I reserve the right to add some form of monetization in the future, like a "Pro" plan or affiliate links, but the basic set of functionality will always be free. More than that, the entire source of code of this app will actually be available as open source soon (see below).

How was this built?

Share My Stack was build by a single indie hacker as a side project within four months. It is build with React Native and Expo, using Supabase for the backend and Tamagui for the UI. All the code will actually be available as open source soon. Please join the newsletter if you're interested in this.